1.FLIR FIDO X4
The Fido X4 is a premium handheld explosives trace detector (ETD) that delivers unmatched sensitivity for a broad range of explosives, so you can easily detect threats at levels others can't. Next generation FLIR TrueTrace® detection technology features a new five-channel sensor array that delivers expanded threat coverage, enhanced sensitivity, and identification in a wide range of environmental conditions. The simplified user interface features onboard video tutorials, user prompts, and color- coded alarms with strength indicators so you can operate quickly and decisively. Analysis and reporting of results are made simple through multiple modern connectivity options, allowing critical data to be shared quickly. From high-volume checkpoint and randomized screenings to foot patrol and standoff operations, Fido X4 is ready to go when and where you need it

2.FLIR IDENTIFIER R425
The identiFINDER R-series are field-trusted, handheld radiation detectors that quickly locate and measure radioactive sources with confidence. They deliver rapid radioisotope identification to reduce time to action and expedite response measures. The next generation of the world's most deployed RID – the FLIR identiFINDER R425 – offers increased sensitivity, flexible power management, and industry-leading communication features. FLIR's new cubic detector design, sourceless stabilization, advanced heuristics, and hybrid identification techniques enable R425 to deliver high performance detection in all directions.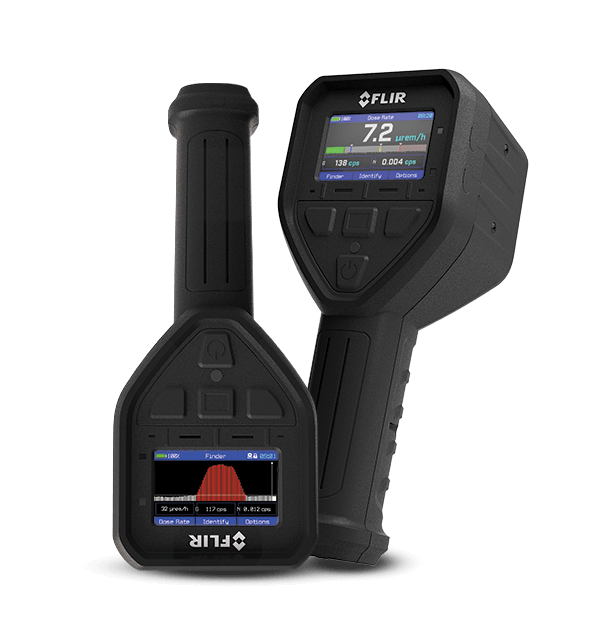 3.IDENTFINDER R300
4.FLIR TG267
The FLIR TG267 takes you beyond the limitations of single-spot IR thermometers to both see and evaluate the hot and cold spots that can indicate serious issues. Ideal for commercial electrical, facility maintenance, and HVAC applications, this advanced thermal camera with a brilliant 2.4 inch screen reduces diagnostic time while simplifying repair and maintenance reporting. Patented FLIR MSX® (Multi-Spectral Dynamic Imaging) enhancement improves image clarity by embossing visual scene details on full thermal images, providing added context to help you accurately target potential faults and troubleshoot repairs. Record images to monitor maintenance history and reassure your customer that problems have been resolved.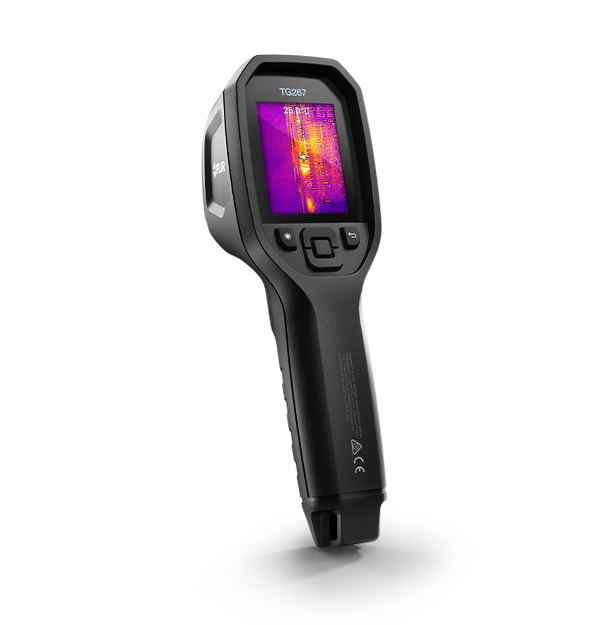 5. Flir SI124

The FLIR Si124 acoustic imaging camera can help you locate pressurized leaks in compressed air systems or detect partial discharge from high-voltage electrical systems. This lightweight, one-handed solution can be used to identify issues up to 10 times faster than with traditional methods. Built with 124 microphones, the Si124 produces a precise acoustic image that visually displays ultrasonic information, even in loud industrial environments. The acoustic image is transposed in real time on top of a digital camera picture, which allows you to accurately pinpoint the source of the sound. Equipped with the FLIR Acoustic Camera Viewer cloud service, this smart tool automatically saves images to the cloud after they're captured. Then you can access stored files and separate sound sources for deeper analysis and classification of problems. Through a regular maintenance routine, the FLIR Si124 can help facilities save money on utility bills and delay the expense of installing new compressors.